Austar Realty was founded in 1999 and became a multi-office operation in 2009. There are now five offices servicing the West Auckland area with over 60 licenced agents based in New Lynn, Green Bay, Blockhouse Bay, Titirangi, and Central West (Te Atatu South).
For the past 6 years, we have been the highest-selling franchised agency in West Auckland, at times accounting for over 15% of all sales in the region. Intent on growing our business, we joined the Ray White supergroup in April 2018.
We immediately synergised with their commitment to the highest levels of customer and client service and have benefitted from their cutting edge technology. We now operate a database of over 50,000 contacts which comprise of existing and previous clients, future, past and present buyers and sellers, without doubt a formidable resource of potential leads for developments of any size. The Ray White Group is now Auckland's second-largest in terms of property sales and with continued year on year increases in market share, is closing the gap rapidly to achieve its goal of market leader.
Ray White Austar contains a wide diversity of agents from many various ethnic groups, intent on covering all aspects of the community. We welcome the rich diversity all of these members bring to our group and firmly embrace the multi-cultural heritage that is evident for Auckland's future. The teamwork between Austar members is second to none in the industry. We encourage the team to view the company as their second family with many having multiple family members working within the group. These family values are mirrored in the core values of our company revolving around five crucial elements respect, integrity, empathy, and courageous honesty, helping us to fulfil our commitment to achieve a common goal with our clients.
This is reflected by our independently surveyed feedback from existing sellers and buyers rating us an extremely high average NPS (Net Promotor Score) of 8.7 out of 10, one of the highest in the industry. Add to those recent statistics produced from Trademe, New Zealand's most used real estate portal, showing that Austar listings generally have significantly more hits than the industry average, sell considerably sooner than the bulk of our opposition and for higher prices compared to properties' capital values.
Austar Real Estate, West Auckland's most ethical and efficient Real Estate Agency.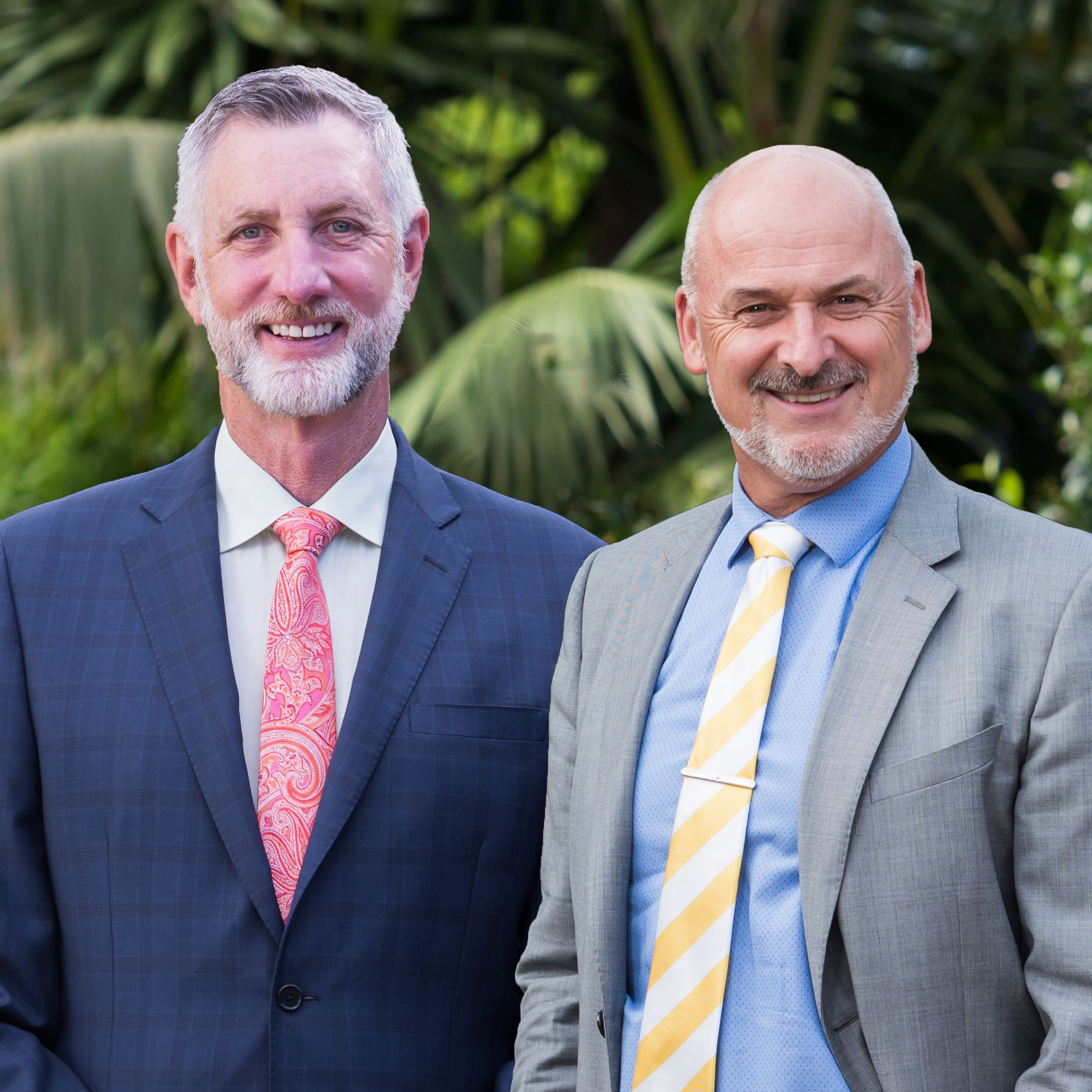 Len Day and Craig Smith
Len Day Principal officer
Craig Smith CEO
Austar Realty Ltd Licensed (REAA 2008)